Hazara Gallery, Autumn oriental rug exhibit, Oakland, CA
An exhibition of traditional Oriental tribal and village rugs and textiles from stock opened in mid-October at Mohammad Zavvar's Hazara Gallery in College Avenue, Oakland, during the recent ARTS weekend in San Francisco, at which Mohammad was also an exhibitor.
Originally from Mashhad in eastern Iran, Mohammad is one of the few constants in the San Francisco Bay Area's antique oriental carpet scene, having been active in the same gallery for more than a quarter of a century. His opening reception, even with transport laid on from the Marina district to the East Bay, was lightly attended, mainly due to an unfortunate clash of timing with the San Francisco Bay Area Rug Society's meeting at Paul Ramsey's Krimsa in Union Street, conveniently just around the corner from the Motel Capri where ARTS was in full swing.
Pride of place in an array of good quality, good condition traditional tribal and village rugs and textiles in the Hazara exhibition went to a first class Shahrisyabz suzani embroidery from Uzbekistan.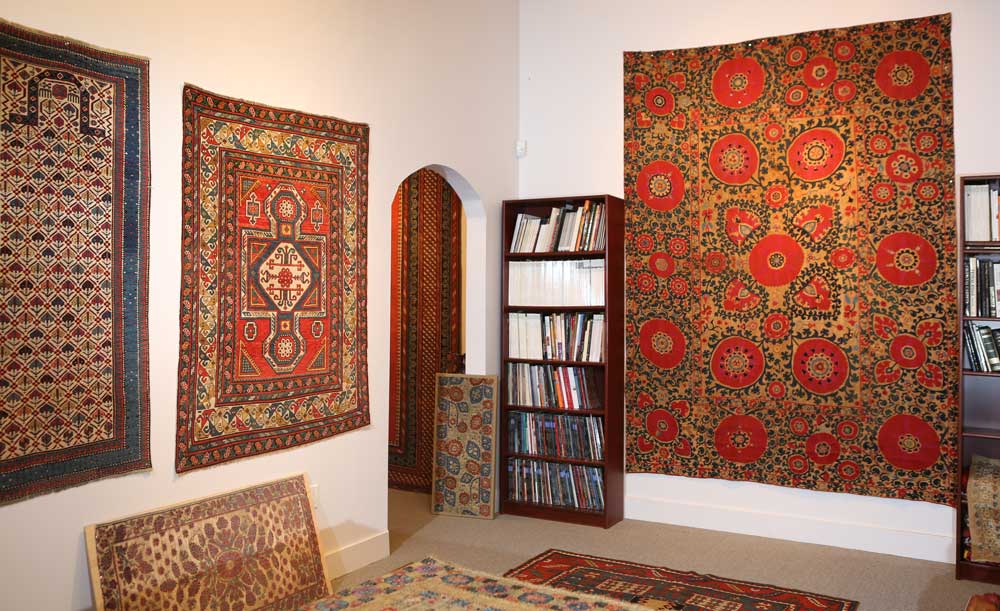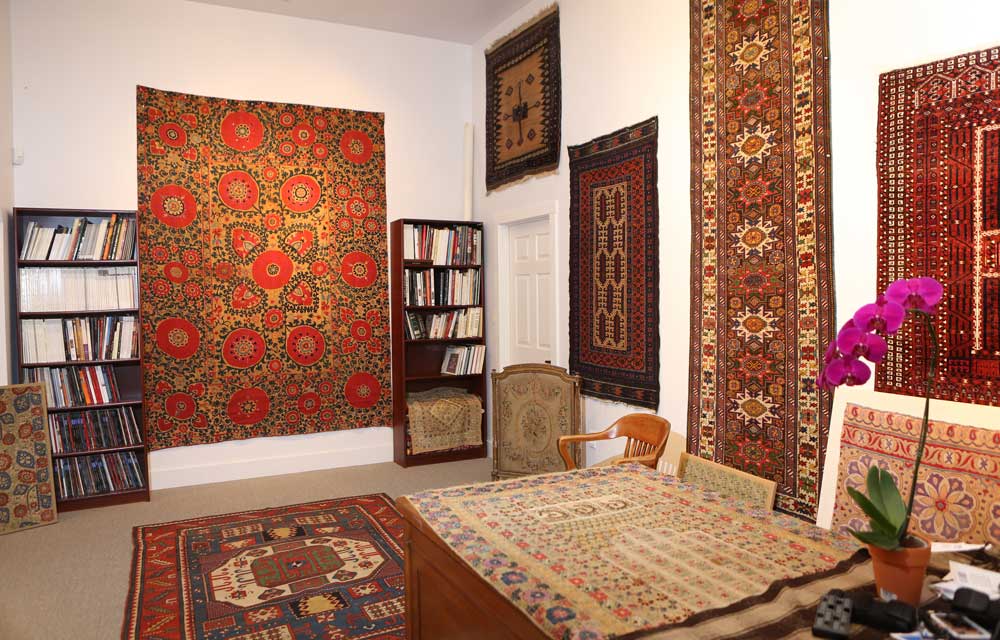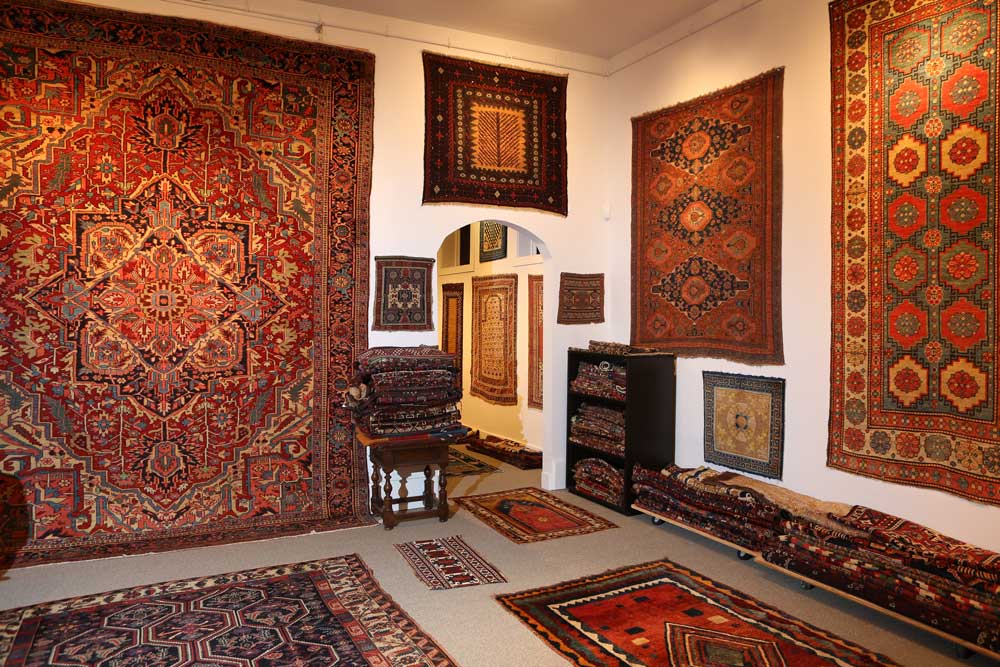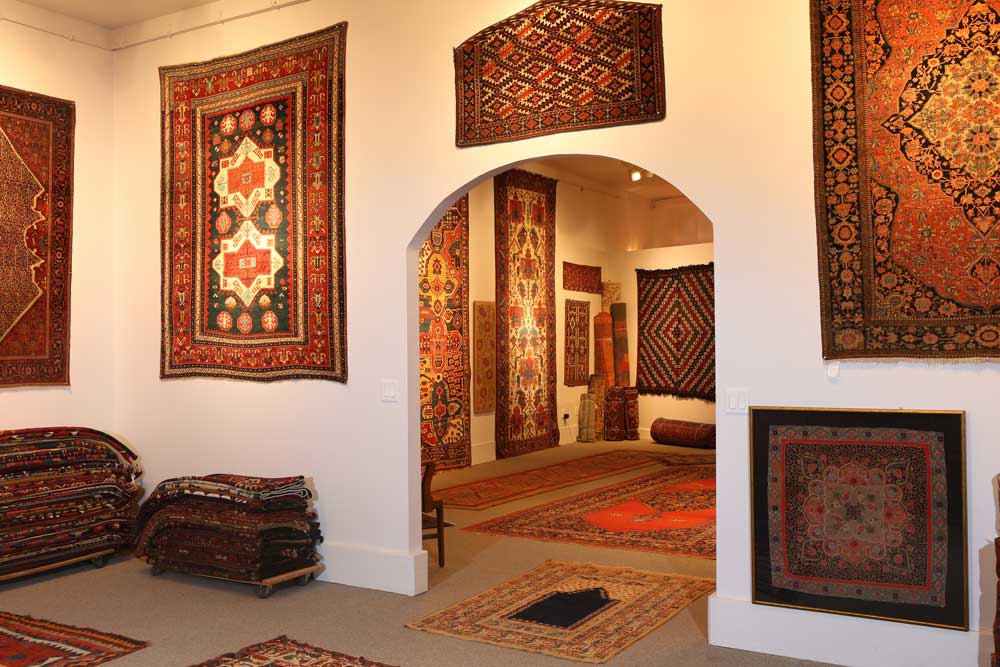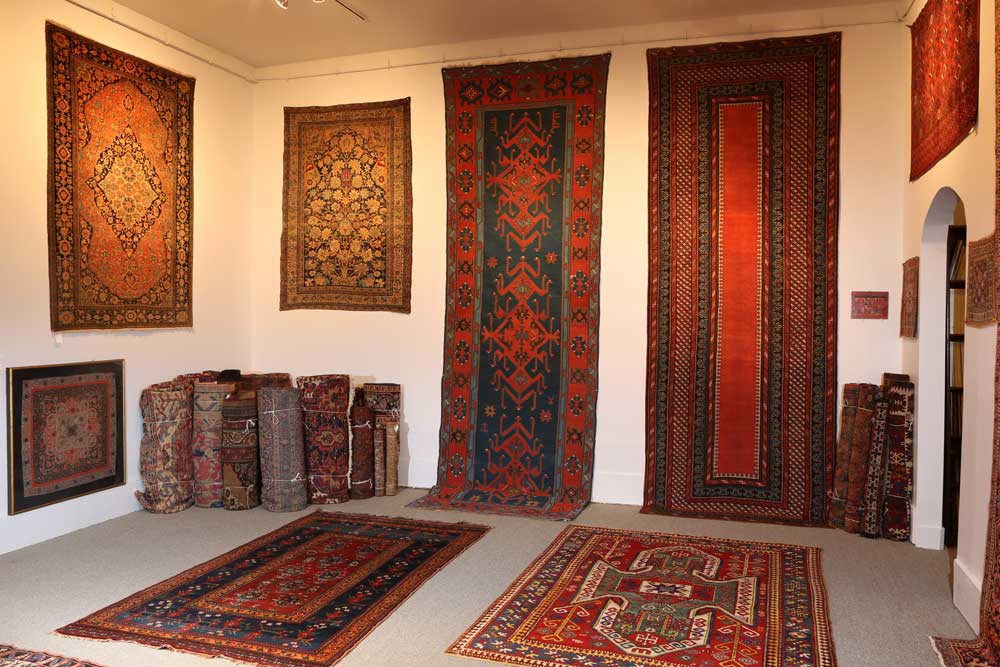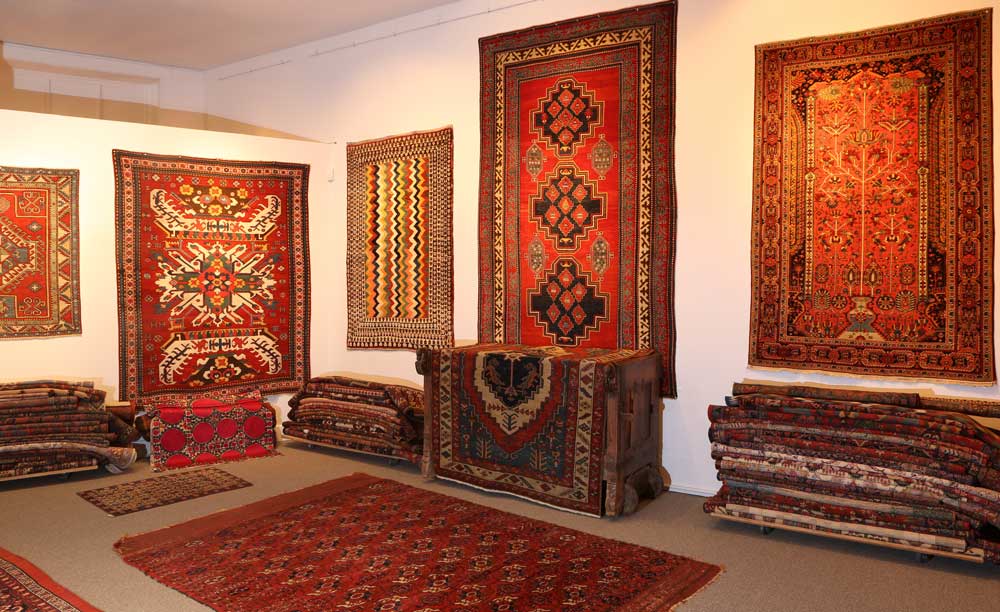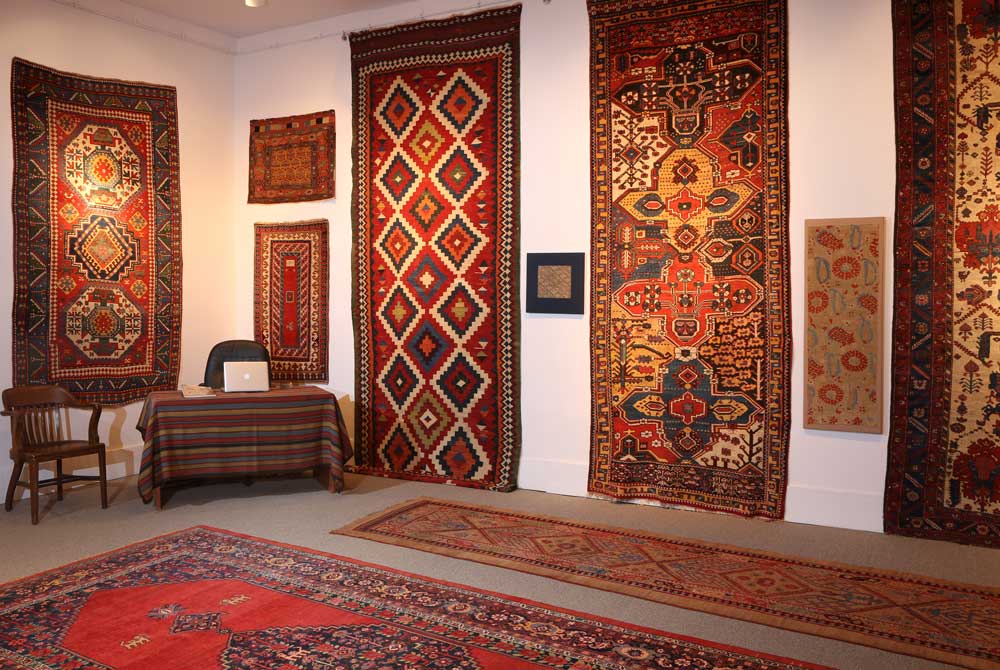 Categories