'Ram Horns and Scorpion Tails: Textiles from Uzbekistan', which opened on 8 November 2013 in in the new Nickle Galleries at the University of Calgary, features a selection of Uzbek rural flatwoven and embroidered textiles and knotted pile rugs from the Jean and Marie Erikson Collection.

Without doubt ARTS at the Capri in October makes San Francisco Rug Week the most important annual event in the rug calendar. A review of the event will appear in the next of HALI published on 23 December but here we continue our pictorial review of what went on at the 2013 edition.

Richard Mull writes: Tom Cole's home/gallery in San Rafael, California, with the regular receptions and exhibitions he hosts, is now something of an anachronism in the Bay Area rug world.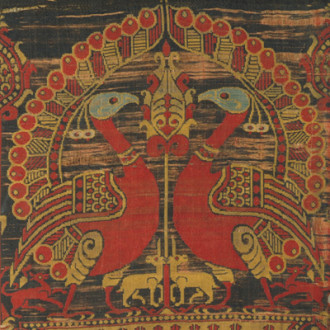 The Victoria & Albert Museum's Clothworkers' Centre for the Study and Conservation of Textiles and Fashion has just opened at Blythe House, near Olympia in west London, offering unprecedented access to the museum's textiles. Situated on the third and fourth floors, the huge collection now sits amid so much history that it is hard to… Read more »
---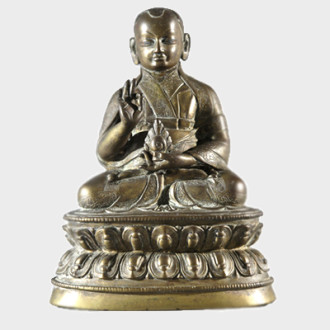 Arthur Millner, of 25 Blythe Road, concluded his second online auction on 7 November 2013, with some very strong results, particularly among the Himalayan bronzes and paintings, as well as Indian miniatures.The total sold was £184,879 (including premium at 20%).
HALI on Facebook