From 2 – 26 April 2014 the East wing galleries at Somerset House, London will host 'Boro: Threads of Life', an exhibition of 40 historic layered indigo fabrics collected by antiquarians Gordon Reece and Philippe Boudin over six years.

A concise exhibition at the Metropolitan Museum of Art, New York 11 March – 29 June displays three mid 17th century rugs and three Dutch paintings of the same age that depict the same type of carpets.

The exhibition 'Indiens de Plaines' at the Musée du quai Branly, Paris, from 8th April – 20th July 2014 is an investigation into the Plains Indians of North America, their iconography, the continuum of their artistic expression and their place in the changing cultural imagination.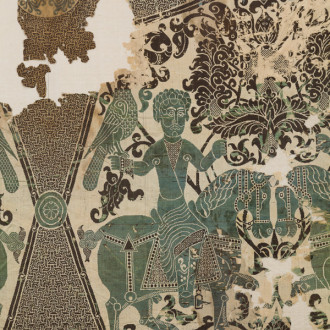 This year the Abegg-Stiftung, in Riggisberg, Switzerland opens its doors to the public from 27th April to 9th November 2014. In addition to a new special exhibition called 'Veil and Adornment. Medieval Textiles and the Cult of Relics' the permanent exhibition, newly interpreted some two and a half years ago, is always worth travelling to see.
---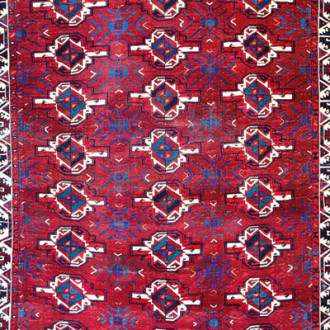 Among the European auction houses with 2014 spring season sales including rugs and textiles were Udo Langauer's Austria Auction Company's 'Fine Antique Oriental Rugs I', Nagel 'Collector Carpets and Ethnologia' and Leclere Auctions in the city of Marseilles.
HALI on Facebook