Two dozen important Turkish rugs from the collection of the Brukenthal Museum in Sibiu, Romania will be on display at the National Museum of Gdansk, Poland from 16th November 2013 to 16th February 2014.

Henri Daumas writes: For a long time I was unaware of Toni Hutmacher. I met him a good while after I had met his wife, Arlette Bollag, a lively woman with a charismatic personality and an infectious love for old kilims. Toni seemed more difficult at first. He was a quiet man who didn't talk… Read more »

'Ram Horns and Scorpion Tails: Textiles from Uzbekistan', which opened on 8 November 2013 in in the new Nickle Galleries at the University of Calgary, features a selection of Uzbek rural flatwoven and embroidered textiles and knotted pile rugs from the Jean and Marie Erikson Collection.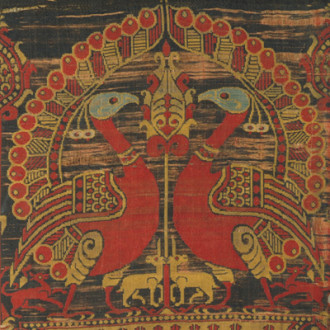 The Victoria & Albert Museum's Clothworkers' Centre for the Study and Conservation of Textiles and Fashion has just opened at Blythe House, near Olympia in west London, offering unprecedented access to the museum's textiles. Situated on the third and fourth floors, the huge collection now sits amid so much history that it is hard to… Read more »
---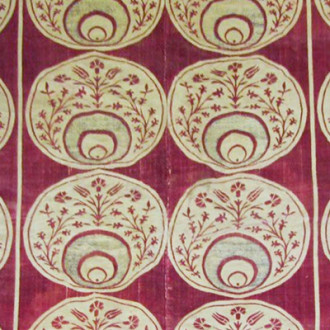 An Ottoman velvet panel with an estimate of £70–£90 sold for £39,000 (hammer price) at Bellmans, West Sussex on 6 December in its Antiques and Interiors sale.
HALI on Facebook